Clifford's Puppy Days
Written by Norman Bridwell
Reviewed by Angela G. (age 6)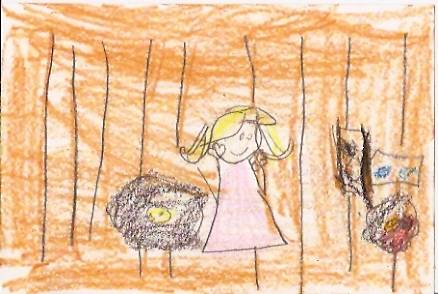 This book is about Clifford when he was a puppy. Clifford was very small, so Emily had to be very careful with him. One time he fell off of the bar of soap when she was giving him a bath and she almost lost him! Clifford does a lot of funny things in this book. To find out more, read the book.
I like this book because Clifford is little. My favorite part was when Clifford was sleeping by the clock because he looks peaceful. This book reminded me of when I had a dog named Tarzan.
I would recommend this book to children and parents because it is funny and fun to read together. It also has nice pictures and details.