Penguins by Scholastic
Written by Stacy Savran
Reviewed by Aaron B. (age 6)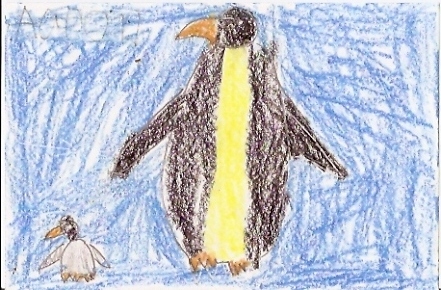 The book is about penguins! It tells many penguin facts. I want what the penguins do to be a surprise. You need to read the book to find out what they do.
I liked this book because it tells about penguins! This book reminds me of the movie March of the Penguins because it shows how penguins take care of their babies. The photos are excellent because they show real penguins.
I will recommend this book to adults to read to their kids. It is pretty interesting to me; maybe they will think so too.