The Nancy Drew Notebooks: The Dashing Dog Mystery
Written by Carolyn Keene
Illustrated by Jan Naimo Jones
Reviewed by Shelby D. (age 8)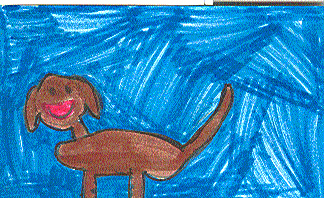 One day Nancy was invited to a pet salon party. There was a raffle for a collar and Nancy won. She was so happy, but she went outside and when she came back the collar was gone. So, she interviewed a few people. They said they did not take it. Where is the collar?
I like this book because it is a mystery. My favorite part was when the mystery was solved because Nancy was happy. I thought the book would end differently from the way it did, but I still liked it. My favorite character is Nancy because she is a very good detective.
I would recommend the book to my friend Emma because she loves Nancy Drew Notebooks. I think 8-10 year olds would like it, and she is 8. Emma would like the part when Nancy won the dog collar because it would make her happy. Emma likes happy parts of books.