Homework Hassle
Written by Stan & Jan Berenstain
Illustrated by Stan and Jan Berenstain
Reviewed by Ashley B (age 10)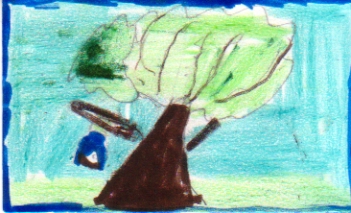 Freddy wants to do well at school, but he has a problem. His teacher wants him to do a report on animals that come out at night. Everybody has an animal to study, but Freddy. His best friend Robbie and he have a sleepover. They sneak out at night because they wanted to see what a night animal was. Freddy climbs a tree to study a bat and falls out. His breaks his left arm. He still has to do his homework. His sister and him fight a lot and he has to count on her to help him because of the cast on his arm. To find out what happens to him and if he and his sister get along, you will have to read this book.
I like the Freddy books. They are a part of a series. I have only read a couple of them, but I am looking forward to reading some more. These books remind me of my sister and me. We do not always get along, but we help each other when we need to. I like Freddy because like me, he has a hard time getting his homework done and does not always do it. The best part of the book was when his sister helped him after he broke his arm. My sister would help me too.
I recommend this book to kids who are in second and third grade. They are easy and enjoyable books to read.