Magic Tree House #29: Christmas In Camelot
Written by Mary Pope Osborne
Illustrated by Mary Pope Osborne
Reviewed by Bea T. (age 8)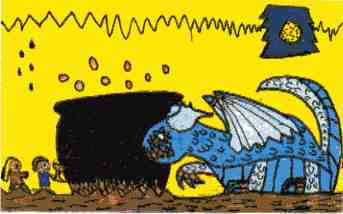 Jack and Annie are master librarians and they go on dangerous missions to get books for a library called Camelot. Jack is 8 and a half and Annie is 7. They find a strange tree house, go inside, and it takes them to a place that is also names Camelot. When they climb out of the tree house they are at a castle. They start walking away from the castle and King Arthur comes and gives them a red cape. The cape is magical and can make you invisible. It takes them to another world named the Other World. They find a big circle of dancers and someone pulls Jack into the circle. His glasses fall off and he gets hypnotized by the music. Annie tries to pull him out of the circle. After Annie pulls Jack out they both pull out three knights that were also stuck in the circle. The knights give Jack and Annie a key and a cup. Later, they go through a forest and find a big, tall, gate that they open with the key. They go through the gate silently and see a dragon. They have so many adventures in Camelot.
I liked the part when they see the dragon guarding the magical water. When I was reading this story I felt sad at the beginning, later I felt happy, and then I was worried when they see the dragon. Annie is my favorite character because she is so dramatic. She says, "Where is the petradon?" over and over because she is excited to see one. I think Mary Pope Osborne did a good job because I want to read more Magic Tree House stories.
Do you want to find out what happens to Jack and Annie? Do you like Christmas? You will want to read this book.