Are You My Mother?
Written by P.D. Eastman
Illustrated by P.D. Eastman
Reviewed by Aeris L. (age 6)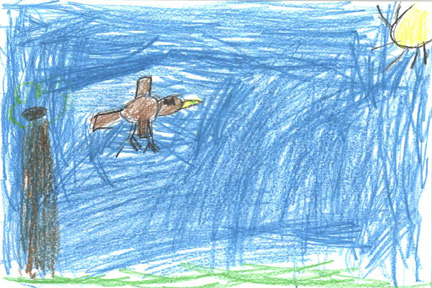 In this book the bird lost his mother. The baby bird keeps asking animals and things if they are his mother. The bird keeps walking past his mother. At the end they find each other and they are happy.
My favorite character is the kitten because I have a cat. I liked the part when the baby bird walked past his mother. I think it is funny when the cow said, "How could I be your mother?"
I think other people should read this book because you could learn how to stay safe with your mom. Kids could learn a lesson from this book to stay at home and not walk off by yourself.
(This review was dictated to an adult.)