Biscuit
Written by Alyssa Satin Capucilli
Illustrated by Pat Schories
Reviewed by Luke G. (age 6)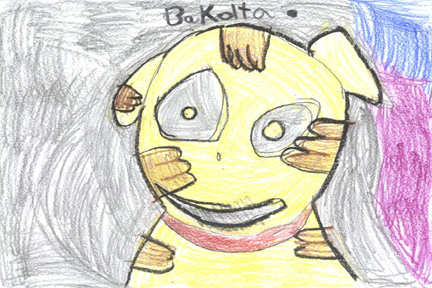 This story is about a dog named Biscuit. He is a puppy and he has an owner who is a little girl. She helps him go to sleep, but Biscuit does not want to go to sleep. She gives him a drink and snack and tucks him in with his doll. She kisses and hugs Biscuit. Biscuit didn't stay in his bed. He finally went to sleep in his owner's room.
My favorite part is when Biscuit got a snack because he was hungry. I like Biscuit because he is a nice dog. I even have a dog named Biscuit, too!
I think my friends would like this book because they all like dogs. Biscuit is a good dog.
(This review was dictated to an adult.)