Honk! Honk!
Written by Anne Rockwell
Reviewed by Dalton N. (age 6)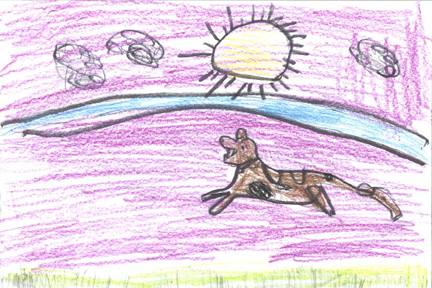 This book is about Grey Goose who is very bad. He likes to bite his friends' tails. His friends are mad at him and run after him. Grey Goose leads them on a chase to the pond. Read this to find out what happens at the end.
I like this book because all the animals got mad at Grey Goose, but they chased him to a pond. The dog is my favorite character because I want to get a dog someday. It reminds me of how my brother picks on me and I sometimes chase him.
I recommend this book for kids because it could help you get along with your friends or your brother.
(This review was dictated to an adult.)