Frindle
Written by Andrew Clements
Illustrated by Brian Selznick
Reviewed by Caitlin C. (age 10)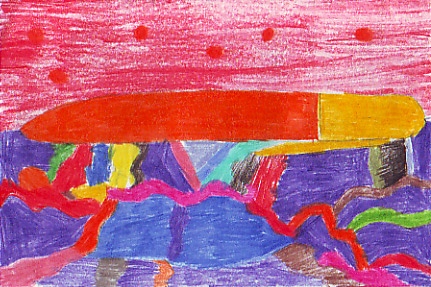 "Here's your frindle!" Nicholas Allen said to his friend Janet when she dropped her golden ballpoint pen. Mrs. Granger was Nick's fifth grade teacher and she was mean. She had x-ray vision and she gave out nasty punishments. Nick was known as a teacher stopper, but he met his match with Mrs. Granger. When Nick made up the word "frindle" and the kids started using it instead of the word pen, Mrs. Granger went crazy. Read the book Frindle to see who wins the war between the mean teacher and the trouble making student!
My favorite part of the story is when Nick comes up with the word "frindle" for pen. I think the word is different and neat. Nick reminds me of my brother Philip because they are both very creative. This book is very informative and interesting because the author uses many descriptive sentences to explain things. Frindle is similar to School Story and The Report Card, also written by Andrew Clement, because all three stories take place in school.
I recommend this book to kids who are in third to sixth grade. It is exciting, realistic and fun!