Becoming Naomi Leon
Written by Pam Ryan
Reviewed by Brianna B. (age 11)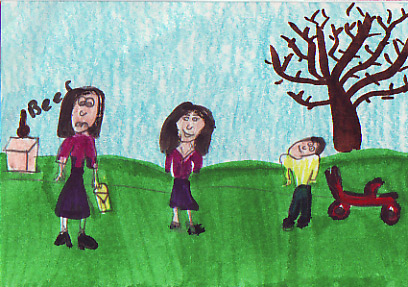 Could you even imagine having your mother and father leave when you are young? Poor Naomi and Owen have an immense loss in their hearts - their family (unless you count Gram). Naomi is a simple girl with nothing complex about her. Girls in Naomi's class have sparkly clothing and bright makeup. The clothes that comfort Naomi are Gram's old rags made into homemade skirts. If you stare into Naomi's face, you will see terror, hope, and a pure loving heart. Why did Naomi's mom leave and will she ever return for her children? Read more of this book to find out how it gets resolved.
This is an amazing book! It is so enthralling, because it is filled with heartwarming detail. It is a great book, because it has some words written in Spanish. I enjoy this because I am always open to learning new words in a different language. I like this exhilarating book because it touches you deeply and wants you to read on and on. This book is also suspenseful. You do not know what will happen next. You do not know when her mother will leave, or when her mother will come back.
I recommend this book for people ranging from the ages of 9 to 15. It has a lot of action, so I believe that you have to enjoy some action/adventurous parts in order to like this amazing book!