If You Take a Mouse To School
Written by Laura Numeroff
Illustrated by Felicia Bond
Reviewed by Sara A. (age 7)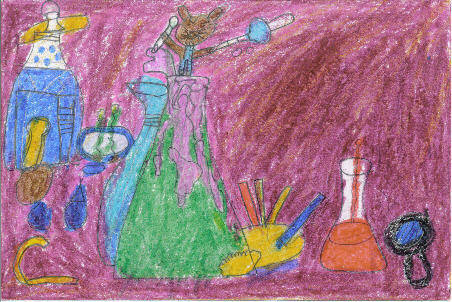 This book is about a mouse and a boy. The boy takes the mouse to school. Before he takes the mouse to school, the mouse asks for a lunchbox. Then he asks for a sandwich and a snack. The mouse also asks for a notebook and some pencils. Then he asks to share the boy's backpack. Each time the boy gives the mouse something, the mouse asks for something else. The mouse goes to school with the boy and puts his things in the locker. The mouse does math and science with the kids. He gets messy and the boy has to clean him up. The mouse is ready for lunch, but he sees building blocks and he makes a big, mouse house. Then he sees clay and he makes furniture for his house. Then the mouse asks for so many other things, too. Before you read the next page, try to guess what the mouse will ask for next.
The little mouse and the boy (characters) really make the story great. They seem so real that you could hold the little mouse in your hands.
I liked it when the mouse took a bath and cleaned up because it is a funny picture. He looks cute looking in the mirror. That is my favorite part of the story.
The pictures in the story looked like they were painted with colored pencils. I thought the pictures were the best part of the book. They were very colorful and real.
I think everyone should read this book because the pictures are cool and you never know what the mouse is going to ask for next. Kids in the 1st and 2nd grade would like this book. The mouse would make them laugh and smile.