Tiger Woods
Written by Aaron Boyd
Reviewed by Jake F. (age 11) & Alec S. (age 11)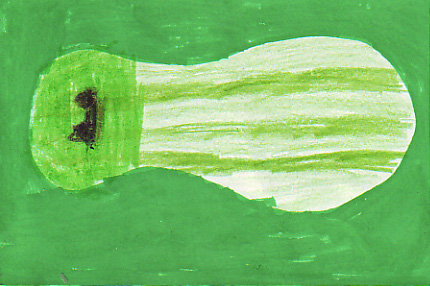 Can you imagine a little boy, only two years old, playing golf? This book is a biography about one of the greatest athletes in the world, Tiger Woods. It all started when he was only fourteen months old. He watched his Dad swing a club and then he copied him. He played in competitions against ten and eleven year olds when he was four years old and he would win! Of course, to accomplish all this takes practice and Tiger practiced a lot. He spent hours upon hours on the course with his Dad practicing. Tiger Woods is a great example of a sport player that practiced hard and never gave up.
Tiger Woods reminds me of my Dad. My Dad golfs a lot, started when he was young and has played in tournaments. Our favorite part is when Tiger beats Steve Scott on the last hole because it was very suspenseful. This reminds us of the book we read about Michael Jordan because it gives facts about a professional sports player. Golf is also one of our favorite sports and we both want to practice and try to golf just like Tiger Woods.
We recommend this book to anyone who enjoys golf. It doesn't matter if you are old or young, you will enjoy this book!