Clifford's First Autumn
Written by Norman Bridwell
Illustrated by Norman Bridwell
Reviewed by Michael (age 8)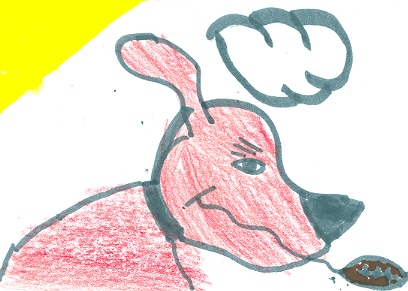 Clifford is a little puppy that likes to have many adventures. In this adventure, the story begins in the summer but one day, when he wakes up, he hears the radiator going ?ssssssss? and a girl named Emily Elizabeth (his owner) picks up Clifford and puts him on the windowsill. Clifford felt a little chilly. I think he was thinking ?what happened? Just yesterday, it was hot! Maybe something went terribly wrong.? But Emily Elizabeth told Clifford that this was the beginning of fall. Probably Clifford was thinking something like ?what is this fall??
I think that this book is a good book because there are a lot of nice illustrations and the book shows that Clifford is a very fun dog. He is fun because he could do things that other people and dogs can?t do. For example, in this book, he scores a touchdown and regular dogs would just chew on the ball and bark. At first, Clifford is scared that it might be the end of the world, but when he goes to the park, he has the best time of his life.
I would recommend this book for people that like Clifford and the season of autumn, and I will also recommend this book to people that have dogs because it might show people how smart dogs could be.