The School Story
Written by Andrew Clements
Reviewed by Shelby D. (age 10)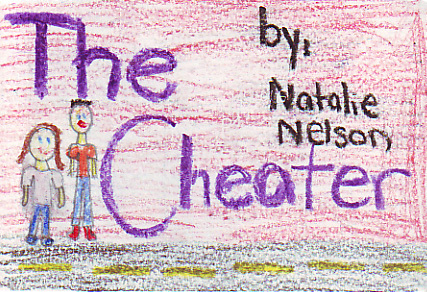 Have you ever dreamed about having your own book published? Natalie, a sixth grader at Deary School in New York, wrote a fabulous story about a girl and her dad. Her best friend, Zoe, thinks her story, "The Cheater", is good enough to be published. But how can two sixth graders publish a book? Natalie's mom is an editor at Shipley Junior Books, but Natalie doesn't want to ask for any favors. With the help of a lawyer, the Deary School creative writing teacher, and her best friend, can Natalie get her book published without her mom knowing? If you want to find out the challenges these two girls face and how they fixed them, I suggest you read The School Story.
I liked this story because it was exciting and funny. I especially enjoyed the part where Zoe and Natalie's masquerade finally was pulled off. I found the character Zoe interesting because she has a very creative mind and great ideas to pull off their scheme. Ms. Clayton reminded me of my mom who is also an English teacher. Andrew Clements is the author and this is like other books he has written because it is about kids and school.
I recommend this book to kids in grades 4 - 6 because it is funny and about kids their age. I think kids will really like this story because of how it is creatively written by Andrew Clements and has many enjoyable parts.