Peekaboo! Was It You?
Written by Kay Charao
Illustrated by Kay Charao
Reviewed by Michael S. (age 6)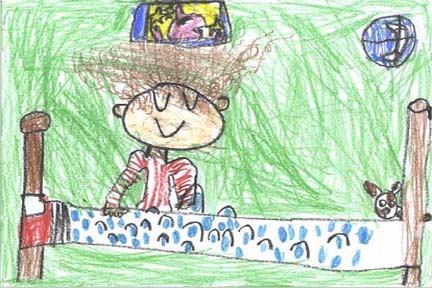 This story is about three cats that hide the baby's wooly hat, a spoon, a shoe, and a toy car. You will need to read this book to find out if the baby finds his missing items.
The baby is my favorite character because he opened the covers on his bed and found all the missing items. I felt happy for the baby because he found all his missing items. My favorite part is when one cat is hiding under a pillow, the second cat is hiding in a golden pot, and the third cat is hiding behind the little table to get a mouse.
I would recommend this book to anyone that has a cat and small items around their house because they will learn a lesson about what cats do sometimes.