The Berenstain Bears Trouble With Money
Written by Stan & Jan Berenstain
Illustrated by Stan & Jan Berenstain
Reviewed by Sebastian V. (age 5)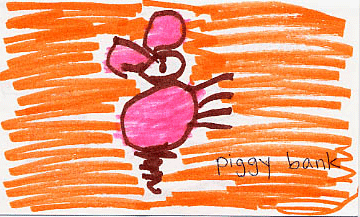 Mama and Papa Bear were worried because the kids didn't know about money. They thought it was just for playing. They tried to teach them about it. They wanted them to know that they didn't always have to spend money, sometimes they could just read a book.
I liked the book because I like money and they're getting money. My favorite part was when the bears were collecting honey and I like honey. It reminds me of another Berenstain Bears book I read called The Berenstain Bears' Bad Dream.
I think other kids should read this book because it looks funny and the pictures are good. I think all kids would like this book because I think they would like berries and there are berries in this book.