My World
Written by Margaret Wise Brown
Illustrated by Clement Hurd
Reviewed by Nicole D. (age 6)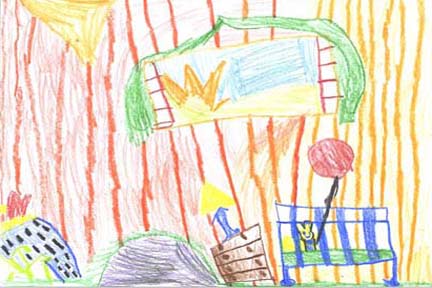 This story is about a small boy bunny and his family. They each have a book to read, a special chair, a pair of slippers, and a toothbrush. The bunny family also likes to catch and eat fish for dinner. The family shares many things in their house and in their world, just like my family.
My favorite part was when the little boy bunny had a red balloon in his bed, because I like red balloons too. I liked the pictures because they are colorful. My favorite character was the baby bunny, because she got to sit on her daddy's lap for dinner. I wish I could sit on my dad's lap for dinner.
I would recommend this book to my friend because she likes baby bunnies. The story is written like a poem. So, if you like poems and bunnies, you will like this book.