Home, Stinky Home
Written by Melissa Lagonegro
Illustrated by Carlo Lo Raso
Reviewed by Isaiah C. (age 6)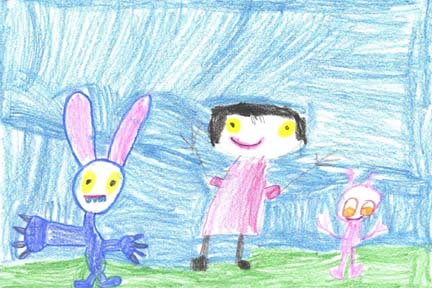 My book is about a pink, stinky, big-eyed alien who had to find a nice home. Lilo named the alien Mr. Stenchy. Stitch was jealous of Mr. Stenchy. Gantu broke into the house and took Mr. Stenchy. Stitch was happy and Lilo was sad. Read this book to find out where Mr. Stenchy is now.
My favorite part is when Stitch went to rescue Mr. Stenchy. I like Stitch because he wanted to do the right thing and make Lilo happy again. This book made me feel sorry for Mr. Stenchy because he was different from the others. He didn't fit in when he started to stink.
I would recommend this book because it has silly characters and a happy ending. If you liked the movie of Lilo and Stitch, then you will like this story too.