Dragon Slayers to the Rescue
Written by Julie Campbell
Reviewed by Jakob G. (age 10)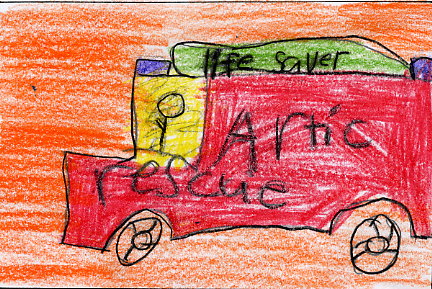 The Dragon Slayers are a real rescue team in the Artic. They drive a cool vehicle that looks like a cat. If you want to know what the vehicle is, read the book.
My favorite part was when the two four wheelers crashed. The part that was interesting to me was when they were getting rescued.
I liked the book because I like adventures, I like nature and rescue stuff.
One of the characters reminded me of my 17-year-old brother because he had a ski accident but he just broke his leg.
I recommend this book for ages 7-13. If you want to know more read the book.