Star Wars: Master of Disguise
Written by Jude Watson
Reviewed by Calvin M. (age 9)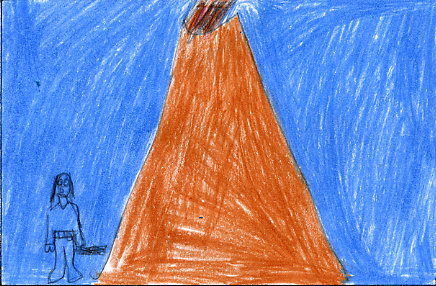 This book is one of the Jedi Quest series. It is about Anakin Skywalker and Obi-Wan-Kenobi trying to track down a master of disguise. The master of disguise has special powers of some sort, but nobody knows a lot about his powers or a lot about the master of disguise.
He ran to the cockpit controls. He stabbed at the engine starter. Nothing happened. "The ship is in complete lockdown!!!" Obi-Wan screamed. The ship suddenly started shaking - the volcano was erupting - and they were in its path...
Will Anakin and Obi-Wan escape from the volcano and find the master of disguise? Read the book to find out!
I liked this book a lot because it has tons of mystery and adventure. It was cool because Anakin came closer to the dark side and Obi-Wan went into a rage. This book reminds me of a time when I saw a live volcano, Mount Vesuvius in Italy.
Anakin is like me because I, too, get frustrated easily. This book is similar to "Path To Truth" (another book in the series,) because it has a lot of the same characters such as Master Yoda and Mace Windu. But there are different characters such as Master Sorra and Master Yaddle.
I recommend this book to people who like space adventure and mystery. I recommend this book to 3rd to 5th grade kids.