Oliver Twist
Written by Charles Dickens
Reviewed by Christopher S. (age 8)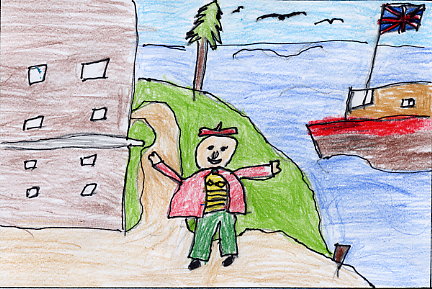 This book is about a boy named Oliver Twist who has no parents. The people who are taking care of him treat him poorly. He gets in trouble with them and decides to run away. Oliver just wants to find a home with caring people. Some people arrive and say they will take care of Oliver. But they treat him poorly also! So Oliver runs away. And what a disastrous adventure he has! He goes a lot of places and gets into all kinds of messes. Read the book to find what he does on his adventure and if he will ever find a happy home.
I liked this book because there is a twist. At the end of the book you learned alot of things that you didn't expect. My favorite part was at the end of the disaster. Mr. Brownlow told everyone what happened to Oliver's parents. This story reminds me of miserable people. Many of the characters have a difficult life.
I recommend this book to Grade 5 and up because the story is long and there might be hard words (ike circumstance).