Pop, Pop, Pop!
Written by Cindy and Zach Clements
Illustrated by Elaine Long
Reviewed by Chiyoko W. (age 7) & Chloe Y. (age 6)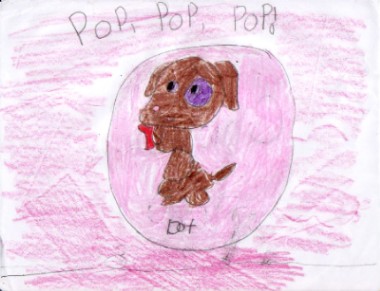 We picked this book because it was cute.
The story is about two dogs making popcorn. They had a big mess-up. He opened the popcorn top and it spilled everywhere. Read to find out what they did!
We liked the story because it is funny when Dot messes up and spreads popcorn everywhere. We like that it has cute dogs in it. It is also funny because they are talking dogs. The pictures were really pretty. We liked them because they looked like cartoons. The story made us think of when we made popcorn and one popcorn fell out. That mess was not as bad as the one in the story.
We recommend this book to little kids because it has cute pictures and easy words.