Pokemon: Pikachu in Love
Written by Tracy West (adapted by)
Reviewed by Matthew Ge. (age 7) & O.T. (age 6)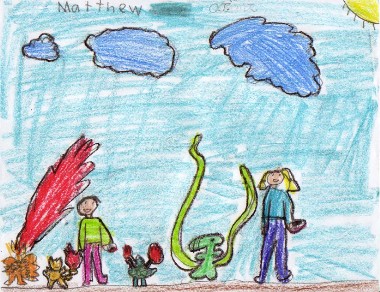 We picked this book because it had good pictures.
The story is about Pokemons in love. They have to catch a rare blue shuckle to get the special juice from the blue shuckle to help someone. It is hard to catch it. They try to catch it, but the juice is not inside. Will they get the juice? Read and find out!
We like this book because the story was good. It was exciting because they needed to find the blue shuckle. We liked Ash because he is smart. He found the blue shuckle. Our favorite part was the end because they gave the shuckle to someone who needed medicine. He got better because the medicine helped him. It is a happy ending.
We recommend this book to kids who like Pokemons because we want them to like this too.