The Frog Principal
Written by Stephanie Camelson
Illustrated by Denise Brunkus
Reviewed by Hayden T. (age 6) & Rebecca L. (age 7)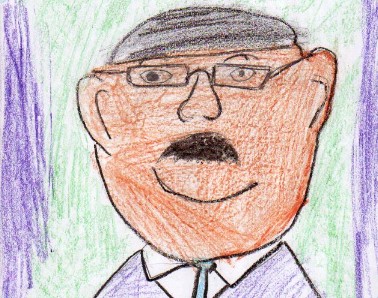 We picked this book because it looks funny.
The story is about a principal who turned into a frog when the magician zapped him. The children think the principal is gone. Then they found him in the grass, but he is a frog now. Will he be a man again? Let's read to find out!
The Frog Principal is a wonderful book. The pictures are great because they make you laugh. The story is funny. We really liked when the principal turned into a frog. We think it would be funny if a frog was really a principal. If the frog was a principal, the principal would say Ribbet Ribbet all day to the children who were bad at school. We also think the magician is funny. He is so weird when he turned the principal into a frog.
We recommend this book to kids who like funny books because it is a great, funny story.