Tiny's Bath
Written by Cari Meister
Illustrated by Rich Davis
Reviewed by Audrey N. (age 6) & Pablo R. (age 6)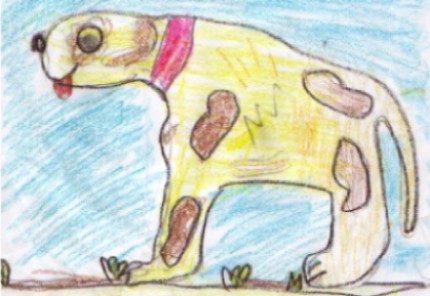 We picked this book because we thought it was a good book.
The story is about a dog who needs a bath but he cannot fit in the bath tub. The boy who is his friend tries to wash him in a pail and sink but it does not work. The boy knows where he can put him- in the pool! He gave Tiny a bath.
It is a funny book to read. We thought it was funny when Tiny jumped in the mud after he took a bath. He was all clean and then he just jumped in the mud! The boy was mad at Tiny. We liked the pictures because they were cute. The book made us think about puppies. That is a good thing because it makes us feel good.
We recommend this book to little kids who like dogs because it will be a good book for them.