The Boy Who Saved Baseball
Written by John H. Ritter
Illustrated by John H. Ritter
Reviewed by Omar J (age 11)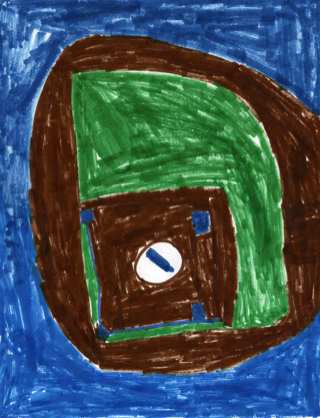 This book is about a kid name Tom, who likes baseball a lot. Then he heard that they are going to tear down Lucky Strike Field, that is his favorite baseball field. The only way they can save the field is to win a baseball game to save Lucky Strike Field against the hardest team ever. They hope to win by getting a good team, getting a very good coach, and practicing hard. Will they win the game? Read the book to find out.
I thought the book was very cool, because I like baseball a lot. Tom has to play baseball so they won't tear down the baseball field.
The character that I found most interesting is Tom. I found him most interesting, because he stayed confident as the pitcher through the whole story.
My favorite part was when they were going to play the hardest team. That was my favorite part, because it was exciting to see if they are going to save down the field.
This story reminds me when my team was going to face the hard team. I was just like Tom. I stayed confident in the whole time.
I would recommend this book to kids who like sports. I think that because it is really a sports book.