Come Back Amelia Bedelia
Written by Peggy Parish
Illustrated by Wallace Tripp
Reviewed by Alex B. (age 9)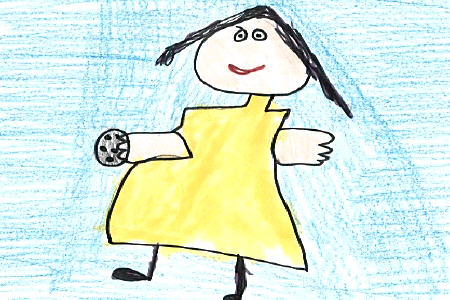 This book is about Amelia Bedelia. She is a maid that doesn't understand English very well. For example she didn't cook very well because when her boss asked for cereal with her coffee, Amelia poured coffee on the cereal!
The message of the book is that words can be easily misunderstood. If you're not careful they can get you into trouble like Amelia.
I liked this book because it was funny. My favorite part was when Amelia Bedelia messed up the lady's hair at the beauty shop.
This book is like all the other Amelia Bedelia books. They are all funny. I would recommend this book to kids who like funny books.