The Lion, the Witch and the Wardrobe
Written by C.S. Lewis
Illustrated by Pauline Baynes
Reviewed by Alice C. (age 8)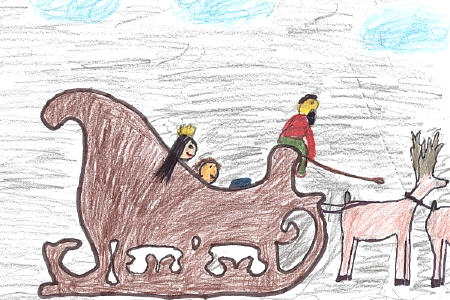 This book is about four kids named Lucy, Susan, Peter, and Edmund. Ond day when they're at the grandfather's house Lucy goes into the wardrobe in one of the rooms when they are playing hide-and-go-seek. When she goes in she's in another world called Narnia. When Lucy comes out her brothers and sisters don't believe her. You should read the book to see what happens!
I really liked this book because I think fiction is awesome. My favorite character in this book was the witch. My favorite part in the book was when all the children went into the wardrobe. If you like this book I'd also recommend The Magician's Nephew.
I really liked this book and I think others would like it too.