Dragon Slayer's Academy - A Wedding for Wiglaf
Written by Kate McMullan
Illustrated by Bill Basso
Reviewed by Forrest C. (age 9)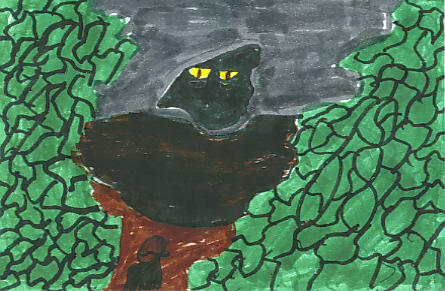 The Dragon Slayers' Academy is a school where village children learn to defend themselves and their villages from dragons. Wiglaf, Erica, Mordred and Angus are all students there, and they've been friends ever since they met three years ago. Princess Belcheena is looking for a husband. In the newspaper, is says she wants someone who has slain at least two dragons, has red hair, and whose name starts with a "W". Could Wiglaf be the husband she's looking for? In the middle of their wedding, Wiglaf prays for someone to object. Read this book to find out if Wiglaf has to marry the princess.
I liked this book because I like dragons, and there are lots of funny jokes. My favorite part of the book was when Wiglaf finds out he is supposed to get married. His face got all whacky and goofy because he was scared to death and really surprised. I liked Erica the best because she pretends to be a boy. She's really a princess, but she wanted to learn how to slay dragons and the only way she would be allowed to is if she was a boy. This book is part of the Dragon Slayer Academy series, and I've liked every one that I have read.
I would recommend these books to kids who like to read about dragons and fantasy. The books are funny, not serious. They are easy to read, so they would be good for second to fourth graders.