The Kid Who Only Hit Homers
Written by Matt Christopher
Illustrated by Harvey Kidder
Reviewed by Scott B. (age 9)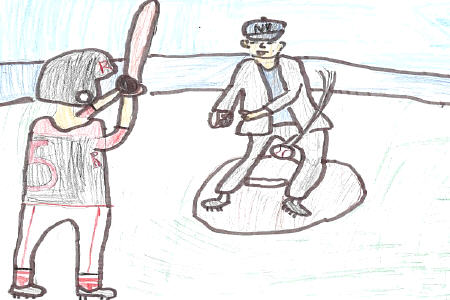 Sylvester loved baseball but he wasn't a very good hitter. He already decided not to play on the Red Birds. One day he met George Baruth. George said, "I'm going to make you one of the best baseball players ever!" He did.
At almost every at bat Sylvester hit a home run. People got mad at him when he didn't hit a home run even though he was still making good hits.
I think the theme of this story is, if you're bad at something you can still be good at it with lots of practice. I like this story a lot because of all the details in it. My favorite part was when George Baruth taught Sylvester how to play baseball. My favorite character was Sylvester.
I recommend this book to all kids who love baseball.