How do Bats See in the Dark?
Written by Melvin and Gilda Berger
Illustrated by Jim Effler
Reviewed by Nathan W. (age 8)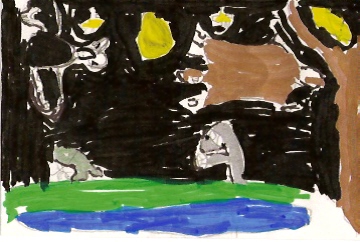 The big idea is about night creatures. The book How Bats See In the Dark tells about all night animals. Did you know that frogs are night creatures? A beaver can close its throat while its mouth is open! Did you know that flying squirrels do not fly? These and other facts are in this book. I liked this book because it's about nature and I like nature! I really liked the way the author wrote the book. It was a question-and-answer book, and it had lots of trivia in it. The illustrations were good, too, because they looked like real animals. I will want my friend Brice to read this book because it's about nature. Who ever likes bats, frogs and other night animals I think they should read this book.