The Case of the Dirty Clue
Written by George Edward Stanley
Illustrated by Salvatore Murdocca
Reviewed by Kerry S (age 8)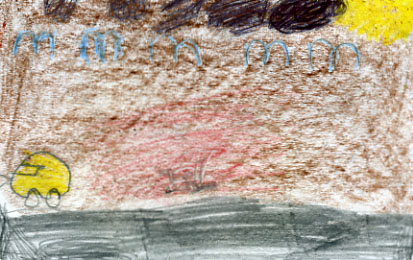 Noelle wants to go see Misty's new bike. By the time they got there, the bike was ruined by a white car because Misty's brother put the bike in the middle of the street and a car went over it. The driver drove away. The 3rd grade detectives wanted to find out the driver. They noticed that there were lots of red dirt on the bike and they told their teacher. Mr. Merlin gave some clues because Mr. Merlin used to be a spy. Then the 3rd grade detective started looking for the car. After a few days investigation, they found out the car at Carl's Dealer place. The detectives provided the car information to police, then the police caught the driver. They were proud of themselves.
My favorite part of the story is when the car runs over the bike. My favorite character is Misty because she has a cool bike. This can happen in real life. People hit other people's cars then run away. I'll try to get clues and help police find bad guys. Yes, this story has pictures and they help tell the story by using detail.
I think others should read this because people learn how to find clues for solving crimes.