The Long Winter
Written by Laura Ingalls Wilder
Illustrated by Garth Williams
Reviewed by Olivia M. (age 9)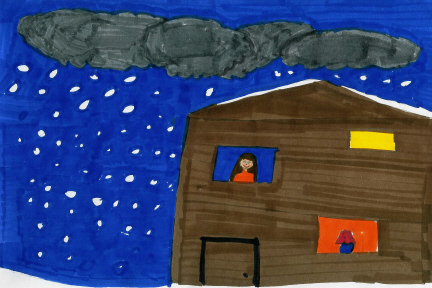 The Long Winter is about the Ingalls family. In this book there are a lot of blizzards going on and they are trying to survive. There were 15 blizzards from October through April. Read the book to find out if they survive the blizzards!
I thought this book was really good because sometimes it was a little scary and sometimes funny. I also thought the book was one of my favorites because of the action.
My favorite characters were Laura, Mary, Carrie and Grace. I like Laura because she was funny and nice. I like Mary because she was kind and nice. I like Carrie because she was playful and helpful! I like Grace because she was really cute and funny!
My favorite part in the book was when they all survived until Spring because they had no food or wood or coal to burn and they only had light at day.
I recommend this book because it's really good and has really good pictures. I think 2nd-5th graders would like it because it's about their level of reading and it teaches them how life was long ago.