I Stink
Written by Kate McMullan
Reviewed by Ty B. (age 9)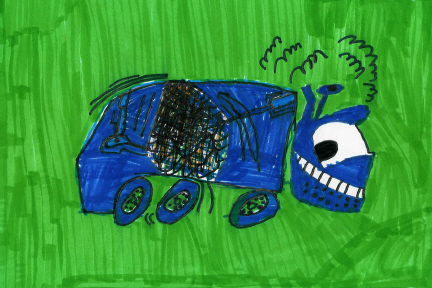 I Stink is about a garbage truck and it is taking the trash to the river. The garbage truck has a recipe from A to Z for garbage soup. If you want to know more about the truck and its recipe, read the book.
My favorite part is when the truck does his A to Z recipe. I like this part because it is funny.
This book is like the book Pigeon Found a Hot Dog. They are alike because both books have hot dogs in them. I like hot dogs!
The book reminds me of when my McDonald's bag flew out the window of my dad's truck. I felt bad because it was littering, but it happened by accident.
I think that everyone should read this book because people shouldn't litter. If you litter too much the world will be covered in trash.