Ramona and Her Mother
Written by Beverly Cleary
Reviewed by Ben K. (age 8)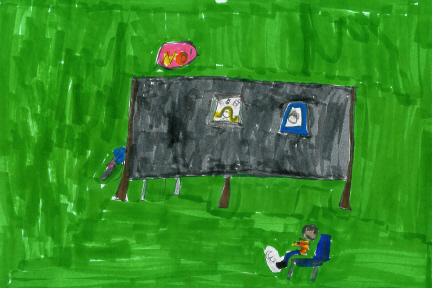 The book Ramona and Her Mother is about a seven year old girl named Ramona Quimby and her family. In this exciting book Ramona does a bit of mischief. How does her family deal with her? Read the book to find out!
My favorite part was when Ramona squeezed all the toothpaste out of a toothpaste tube. I liked this part because it was very funny and exciting.
This book was like all the other Ramona books because Ramona gets in lots of trouble. It is also like the Ramona books because Willa Jean is still annoying Ramona.
When I read this book it made me wonder if I was ever like Ramona. I wonder if my 5 year old little sister will ever act like Ramona? If she does, I'm doomed!
I recommend this book to 2nd through 8th graders, because it is very funny. I also encourage parents to read this book to their kids.