The Bad Beginning
Written by Lemony Snicket
Illustrated by Brett Helquist
Reviewed by Simon B. (age 8)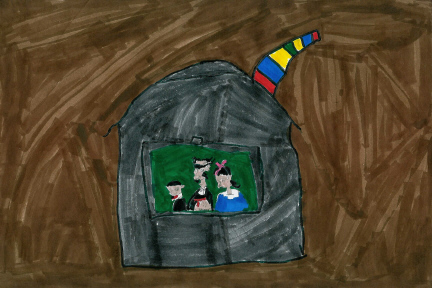 This is a story about three children, Violet, Klaus, and Sunny Baudelaire, and an evil person named Count Olaf. Count Olaf is an actor and the children are orphans. The Baudelaire's parents died in a fire. Read this book to find out how the Baudelaires got stuck with Count Olaf as their guardian.
I liked the Baudelaires because Violet is an inventor, Klaus likes to read, and Sunny likes to bite stuff. They were my favorite characters.
My favorite part is when everybody was chasing Count Olaf. Then Count Olaf turned out the lights and everybody was bumped or tripped over each other and ended up getting hurt. It was funny!
When I read this book I felt sad for the Baudelaires and wondered if their lives would ever get better.
I recommend this book to second through 12th graders because this book has violence and sadness that might scare younger kids.