The Divide
Written by Elizabeth Kay
Reviewed by Michael M. (age 11)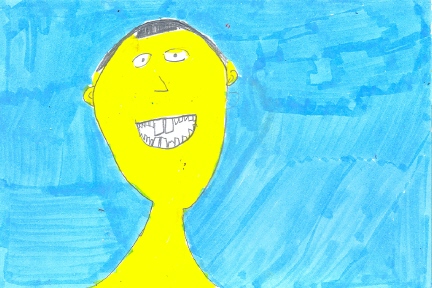 A boy named Felix has a terrible heart problem that threatens his life. But this summer, Felix is spending his vacation in Costa Rica. There is a water shed called the Divide - in which the waters that flow from the Pacific and Atlantic Ocean well, divide. Felix falls into the Divide which turns out to be a world where mythical creatures are real and humans are unreal. There, Felix meets Ironclaw, an enormous brazzle, and Betony, a kind-hearted tangle child. Felix and his new found friends set off on an awesome adventure to find a cure for Felix's heart problem. The adventure takes them on a journey of a life time. Snakeweed an evil japegrin, makes Felix's journey a little tricky.
This book is awesome because there is a big adventure with lots of weird, unknown characters and crazy, fantastic places. Felix is really nice and dependable. Ironclaw is really smart. The Divide is different from other fantasy books, because it is where reality meets fantasy. The Divide is the best book I have ever read!
I recommend this book to readers who love fantasy and adventure. Readers who enjoyed The Lion, the Witch and the Wardrboe would like this book, too.