Milk and Cookies
Written by Frank Asch
Reviewed by Sarah E. (age 8)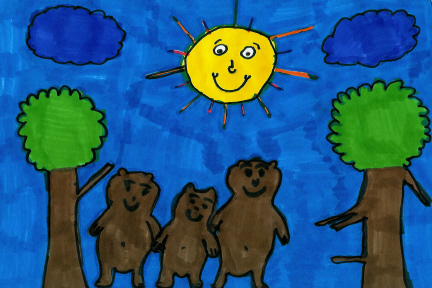 I read the book Milk and Cookies. It is about three bears that go to their Grandma and Grandpa's house. They have milk and cookies. The big one is Papa Bear, the medium bear is Mama Bear, and the little bear is Baby Bear. If you like milk and cookies you should read this book.
My favorite part was when the whole family had milk and cookies. I like milk and cookies too!
I like Mama Bear, Papa Bear, Baby Bear, Grandma Bear and Grandpa bear. I like them because they were always happy.
Milk and Cookies reminds me of my Grandma across the lake making our whole family milk and cookies!
I recommend this book to kids in K-2 grade because I think they will like this book just like me. Kids who like milk and cookies will like this book!