Junie B. Jones is a Party Animal
Written by Barbara Park
Illustrated by Denise Brunkus
Reviewed by Myrissa F (age 8)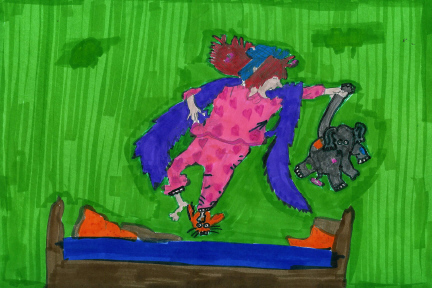 This book is about a girl who is in kindergarten, her name is Junie B. Jones. This book is the tenth book of the Junie B. series. In this book Junie B. goes to a slumber party for the first time. What will happen at the slumber party? Read the book to find out!
My favorite part was when Junie B. and her friends had a pillow fight. Junie's mom said that she was not allowed to have pillow fights, but they did anyway!
My favorite character is Junie B. because she is funny, nice and really fun. I would love her as a best friend.
This book reminds me about myself because I was excited to go to my first sleepover like Junie B. I had a great time at my sleepover and so did Junie B.
I recommend this book for 1st through 3rd graders. I think they would enjoy the book because it is funny and there are great illustrations.