Baby
Written by Patricia MacLachlan
Reviewed by Lyra W. (age 9)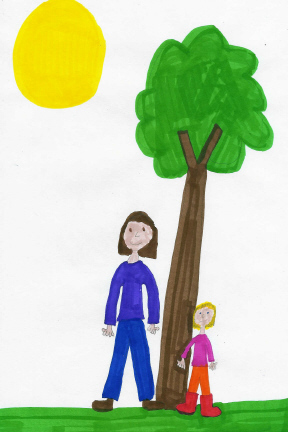 Baby is a book about a boy named Larkin and a baby named Sophie. Sophie was left on the Larkin family driveway. There was a note with Sophie saying: ?This is Sophie. She is almost a year old and she is good. I will be back in a year to get her. Love, Sophie?s mother.? Will Sophie?s mother come back in a year? Read the book to find out!
My favorite part was when Sophie started talking in real sentences. I like this part because then Larkin?s family could understand what Sophie wanted and they could get what she wanted.
I like this book because the author wrote it from Larkin?s point of view. I could really understand how Larkin felt in the book. Larkin liked Sophie, she was just like a little sister to him.
My favorite character is Sophie. I like Sophie because she wore her red boots everywhere, even to bed! I think that is really funny! I also liked Larkin because he had funny dreams. He dreamed that Sophie fell into the ocean, but she didn?t.
I recommend this book to 2nd and 3rd graders. I think they will really like it because it is funny and easy to read.