Amber Brown Wants Extra Credit
Written by Paula Danziger
Illustrated by Jacqueline Rogers
Reviewed by Ashana W. (age 8)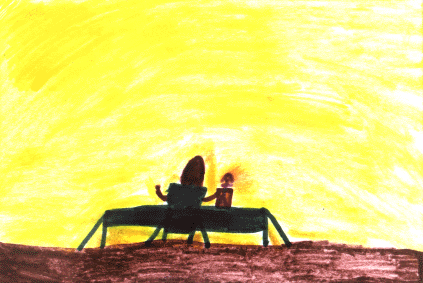 This story is about Amber Brown. She had a Dad and a Mom and they were divorced and you'll see why. She was bad in school and didn't bring her homework back because she was mad about her mom and dad being divorced.
My favorite part was when she put her Barbie in her glass of milk. I liked the part when she got mad because she just hung up the phone and quit talking. I also liked the part where she said, "I, Amber Brown, being of sane mind."
My opinion is that her reaction is funny. She gets mad about everything. I like all of the Amber Brown books I have read so far.
I think other kids should read this book because it if funny to read. I think other third graders would like it because I did and I am a third grader.