Matilda
Written by Roald Dahl
Reviewed by Marleigh G. (age 11)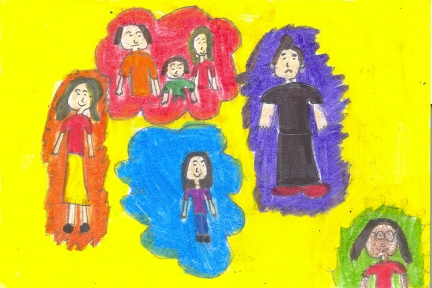 This book is about a girl who grows up learning things on her own because her parents are very mean to her. She isn't like most children because she knows how to do things kids learn in first or second grade like tying her shoes and reading chapter books at age five. When she turned six her parents finally let her go to school. Soon she meets tons of friends and becomes very close to her teacher Miss Honey. Find out what other magical adventures Matilda has when you read Matilda!
This novel was the best book because it is filled magical events! My favorite magical event is when Matilida begins to learn how to use her powers to shut doors and move things around. The funniest part is when Miss Honey and Matilda go to Miss Trunchbull's house to look for Miss Honey's old stuff. While they are there, Matilda eats some of Miss Trunchbull's chocolate. Miss Trunchbull comes home and sees that someone has eaten her chocolate. She starts chasing them around the house. One of the personal connections I had was that Matilda always wants to be nice and kind to other children and grown ups. I try to be this way, too. I also loved this book because after I read it, my mom let me watch the movie!
I recommend this book to fourth, fifth and sixth graders who like Roald Dahl books.