Weird Parents
Written by Audrey Wood
Illustrated by Audrey Wood
Reviewed by Jacknels T. (age 9)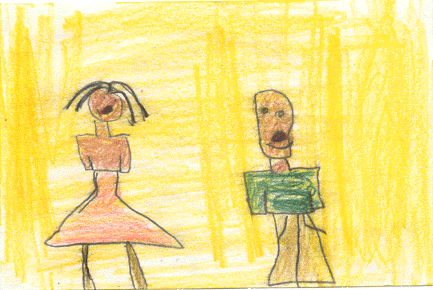 This book is about a boy who has weird parents. Every day his mom kissed him and said "bye-bye honey-cakes." Every day his father walks him home from school, but not before he shakes hands with everybody he met. When they go to the picture show His mother says things about him as if he wasn't there and his dad walks like a chicken.
I like this because it's funny. Like the time when the weird parents were laughing in the picture show when no one else was. My favorite part is when the boy was sleeping and he dreamed that everyone else was weird and he was normal. Even though the kid had weird parents they were still his parents.
I recommend this book to kids who think they have weird parents and to parents who think their kids are weird.