Sam Samurai
Written by Jon Scieszka
Reviewed by Austin T. (age 9)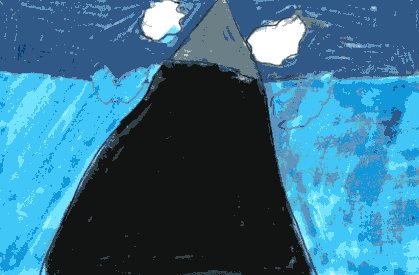 In Sam Samurai, Fred, Sam, and Joe went to Japan in the year 1600. They were playing with samurai swords and they thought they chopped off a samurai's head. Instead they hit a samurai's armored suit. They may have caused the future to be changed. Then they saw some rough faced tattooed guys called the Red Devils. They all had red suits with swords and red battle flags with gold writing on them. Sam, Fred, and Joe hid from the Red Devils and finally found the magic book and went back to their own time.
My favorite part was when they went to Mt. Fuji when they saw some people that were decapitated. That was gross and made all the girls gag and squeal. The illustrations in this book helped me to "see" what the story was really about. It helped bring the characters to life as I was reading. My favorite character was Honda. I think it would be fun to meet a real samurai.
I recommend this book for second through fifth grades. Anybody who loves adventure will like this book.