The Knights of the Kitchen Table
Written by Jon Scieszka
Illustrated by Lane Smith
Reviewed by Christian L. (age 8)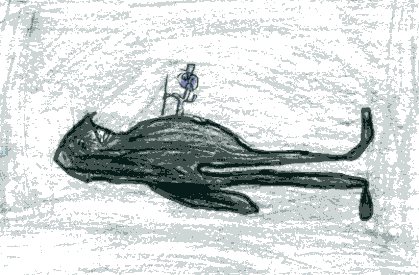 Three kids were time warping. They warped to a valley with a knight that's not so friendly. He tried to attack Sam, Fred, and Joe. The kids made a plan. They jumped out of the way. The knight tried to attack again. The kids jumped away again. The boys ran away. They were in the days of knights. They got new names. They were confused. Then there were all kinds of knights surrounding them. The boys were scared. They tried to find the book that had warped them there. They finally found it and warped home.
My favorite part is when they were at the birthday party and Sam opened the book from his uncle and they warped for the first time. I think it would be really cool to travel through time. The illustrations helped me enjoy the story more. I got to see what some of the places looked like. This story doesn't remind of anything in particular because it is impossible to travel through time.
I recommend this book for anyone over the age of seven. It was really funny and I enjoyed it.