It's All Greek To Me
Written by Jon Scieszka
Reviewed by Kylee S. (age 9)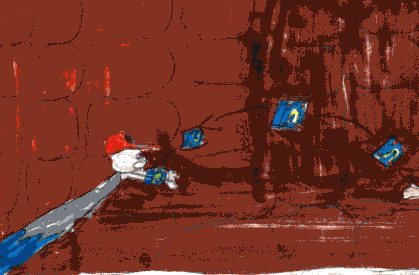 Fred, Sam, and Joe had to find out if their magic book was at Mount Olympus but they had to meet gods and goddesses and a three-headed dog named Cerberus. They could not handle the three-headed dog Cerberus, but thank goodness one of the gods came out to stop Cerberus. They thanked the god for saving them. Fred, Sam, and Joe were in a lot of trouble. Fred, Sam, and Joe had their own thunderbolt. Fred, Sam, and Joe asked the god and goddesses if they had the book. One of the gods asked what kind of book and the boys said a magical book. Zeus?s wife, Hera, went to get the book but it was a fake one. Sam played music on the lyre and made everyone happy. Then the goddess Hestia gave them their book back and the boys went home.
I think it is a funny book and I like it because it is great and good for kids to read. My favorite part was when the gods threw the book and Joe ?jumped for' the book but it wasn?t the real book and it was funny because he dived for the fake book. My favorite character was Joe because he liked adventures and he was brave.
I recommend this book because it will make you laugh. Everyone who likes funny books should read it.