Trail Mates
Written by Bonnie Bryant
Reviewed by Rachel K (age 10)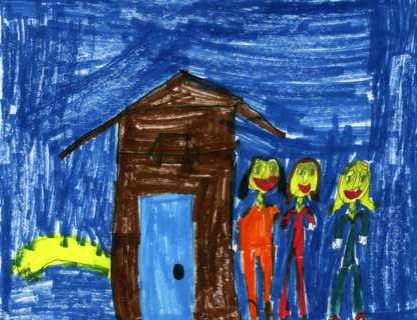 At the Pine Hollow Saddle Club, Carole, Stevie, and Lisa are taking care of their horses. Then, one day, a guy walks in and stares at one of the girls, because he likes her! Soon after that, Scott and one of the saddle club members are mucking out the stables together! Read the book to find out what else happens at the Saddle Club.
One big idea is that Carole is going to find something out about her father and his girlfriend. This book moves from subject to subject often.
I think this book was good, because I like friendship and horses. My favorite part of the book was when Carole and her father's girlfriend take her shopping. I liked that part, because Carole did not want to go, but things change and at the end she starts to like it.
One character reminded me of my friend, Brandi. That character was Lisa, because they both like to model.
This book is a part of a series.The whole series is about The Saddle Club.
I recommend this book to all people who love horses, friendship, and love. I also think that any person would enjoy this book.