Have You Seen My Cat?
Written by Eric Carle
Illustrated by Eric Carle
Reviewed by Katherine S. (age 6)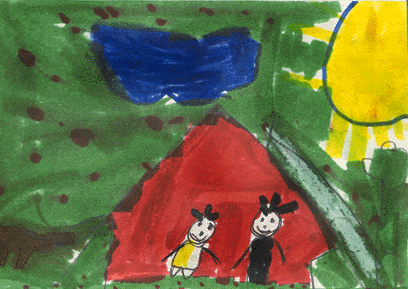 In this story a boy is looking for his cat. He talks to people and he ask them have you seen my cat. He ask different people like a man riding a horse and a man riding a donkey if they saw his cat. They did not see the cat because she was having babies.
The part that I like was when the boy found his cat. This story reminds me of when I lost my puppy. I did not find my puppy. I like the pictures because they show the big cats in the world.
My family and my friends at school should read this book. They can learn about the animals in the jungle.