Olivia
Written by Ian Falconer
Illustrated by Ian Falconer
Reviewed by Danielle T. (age 7)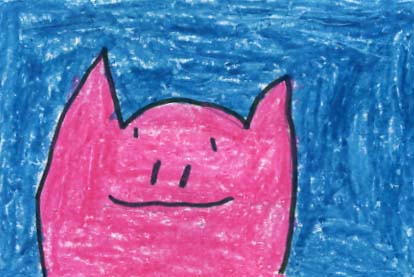 This book is about Olivia, Ian, Perry, Edwin, Olivia?s mom, and Olivia?s father. It takes place in Olivia?s house. In the beginning, the story is about Olivia and her family. Then, the story explains about how on sunny days Olivia likes to go to the beach. On rainy days, Olivia likes to go to the museum. At the end, Olivia gets ready to go to bed. But, Olivia doesn?t want to go to bed. But after reading some stories with her mother, she falls asleep dreaming about being a singer.
I like this book because Olivia is very talented. One of the things Olivia can do is sing. My favorite part was when she was trying on all the different clothes to wear. All of the outfits were red, and I love red. The pictures were good, but the story would have been just as good without them.
I would recommend this book to first and second graders, because you can learn a little bit about Olivia. She is a fun character that you would love to know.