Bill Pickett: Rodeo Ridin' Cowboy
Written by Andrea D. Pinkney
Illustrated by Brian Pinkney
Reviewed by Alexander S. (age 7)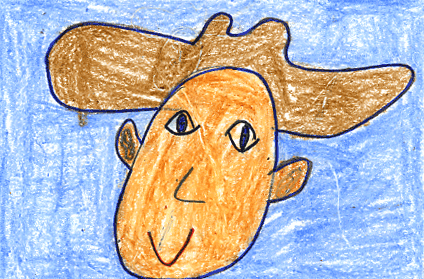 If you think all cowboys live in the desert, then read this book called Bill Pickett: Rodeo-Ridin? Cowboy. It?s about a kid who became a cowboy and he invents a new sport at the rodeo. It?s called bulldogging.
Bill Pickett?s dad was born a slave before the Civil War. Bill was born after the Civil War, so he was free. I like this book because it has fabulous illustrations. My favorite part is when Bill bites the bull?s lip. I like it because it is gross. Bill uses bulldogging to help two cowboys brand cows.
I recommend that you should read this book on Rodeo Day. If you don?t have Rodeo Day, then you will learn a lot about the rodeo in this book. I think this book should be for ages six to fifty-two.